Watershed Limited Edition 180g Translucent Vinyl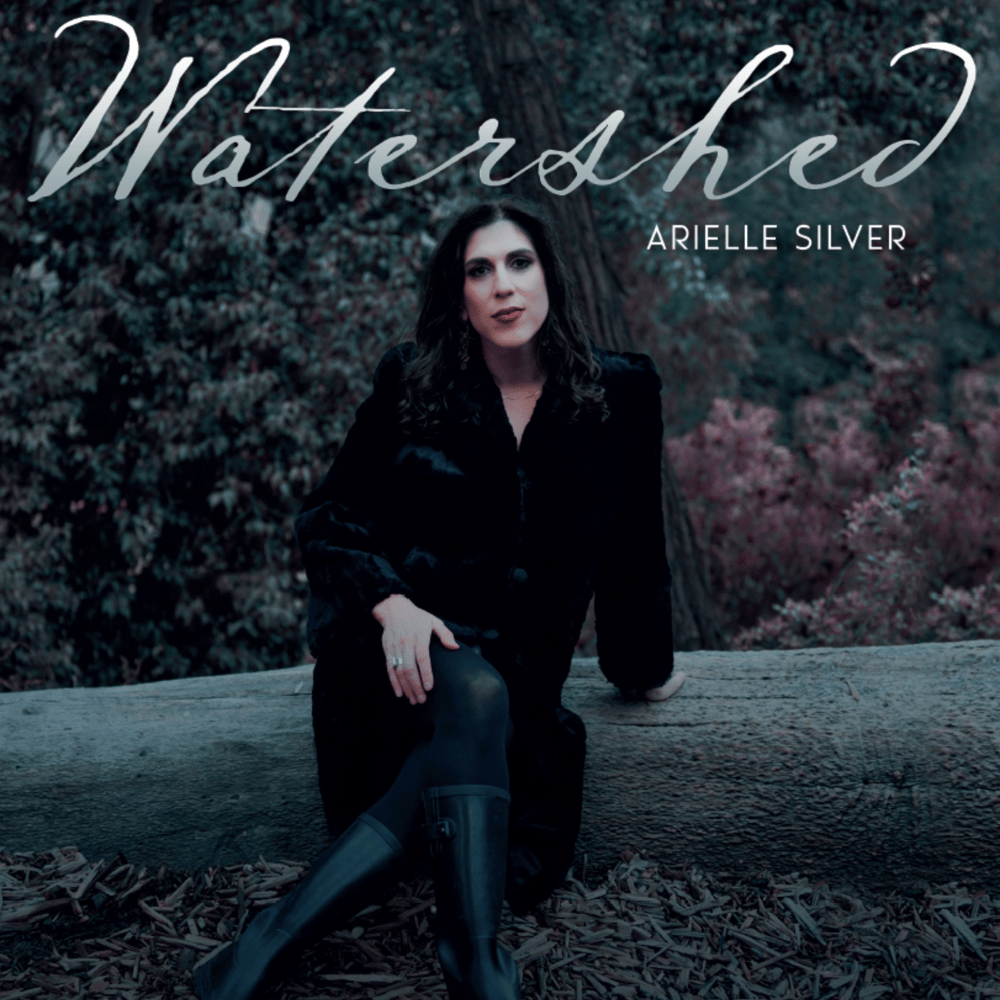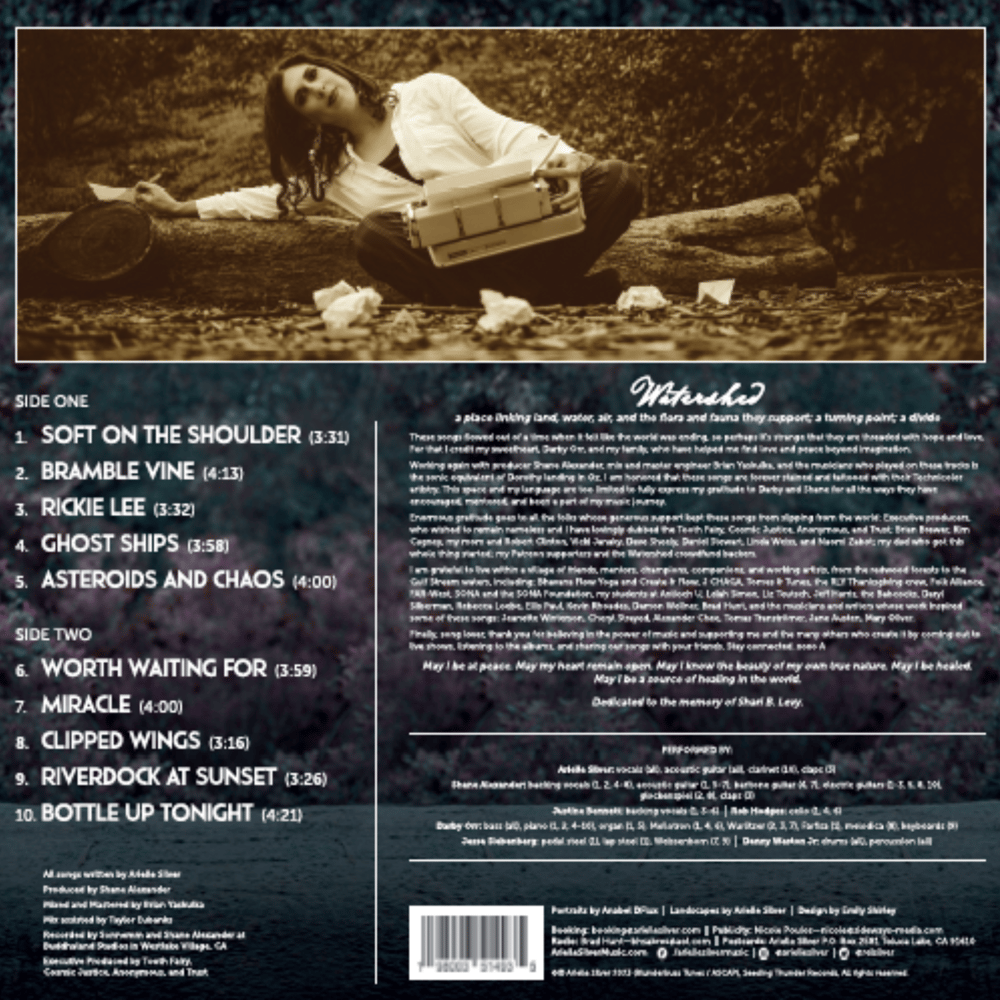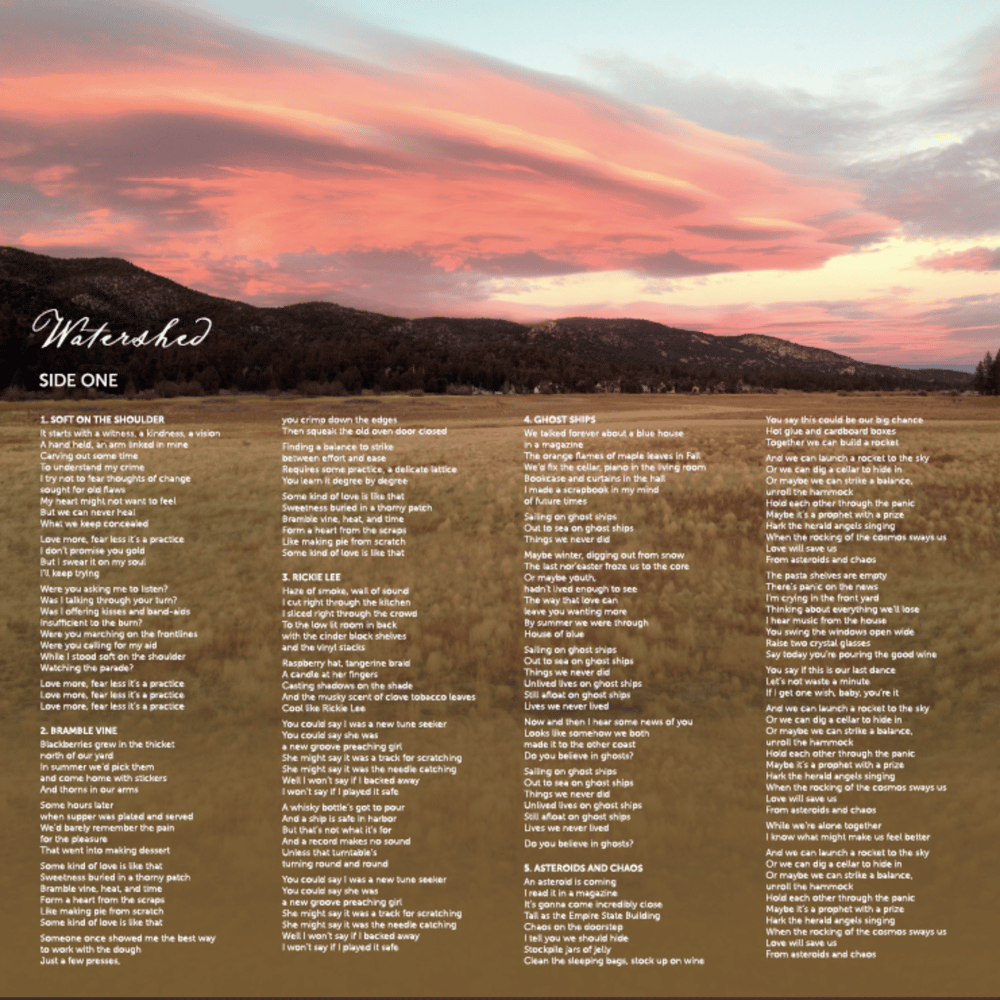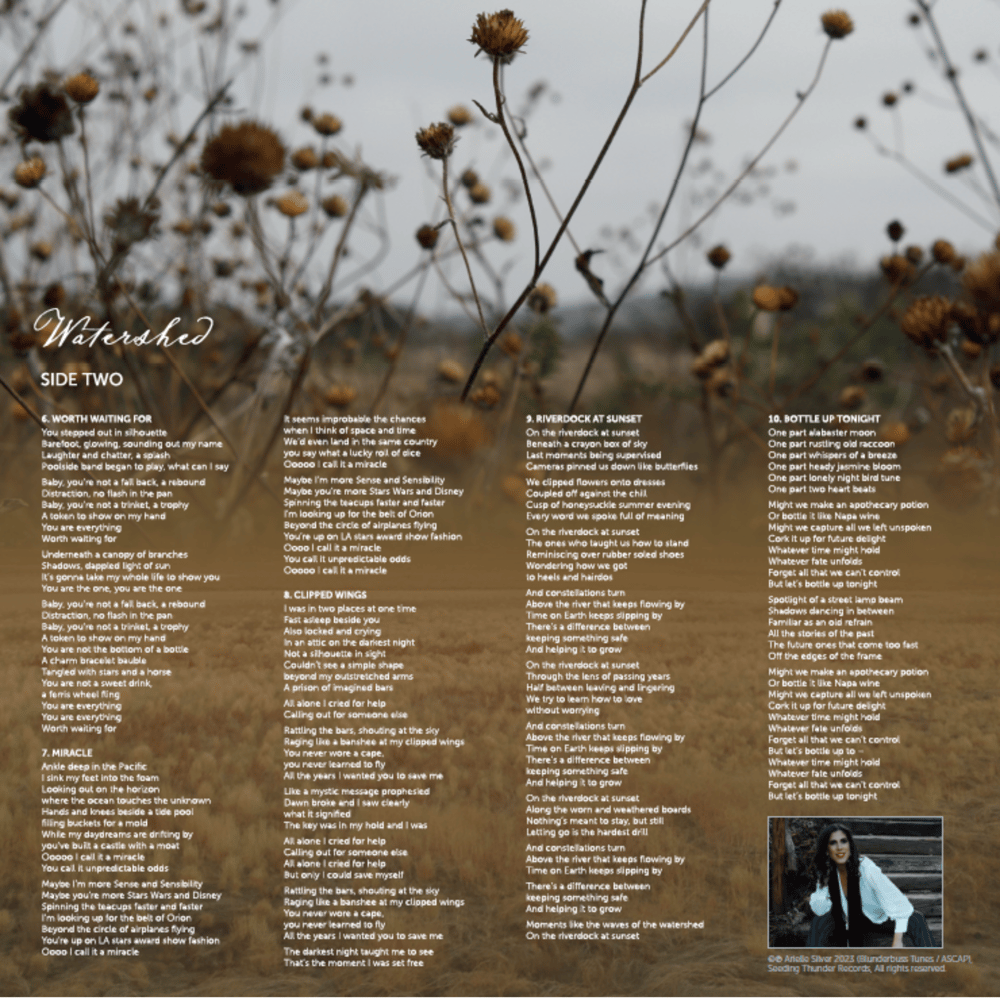 The latest Arielle Silver full-length album (10 songs) releases on October 6.
This limited edition 180g translucent vinyl comes in a full color jacket with lyric and liner notes inset, with portrait photography by Los Angeles photographer Anabel DFlux; landscape photography by Arielle Silver; designed by Austin, TX-based graphic artist, Emily Shirley.
This Vinyl comes to you lovingly signed and packaged by Arielle.
(Please allow for extra shipping time when she is on tour.)