Fractured Nights Journal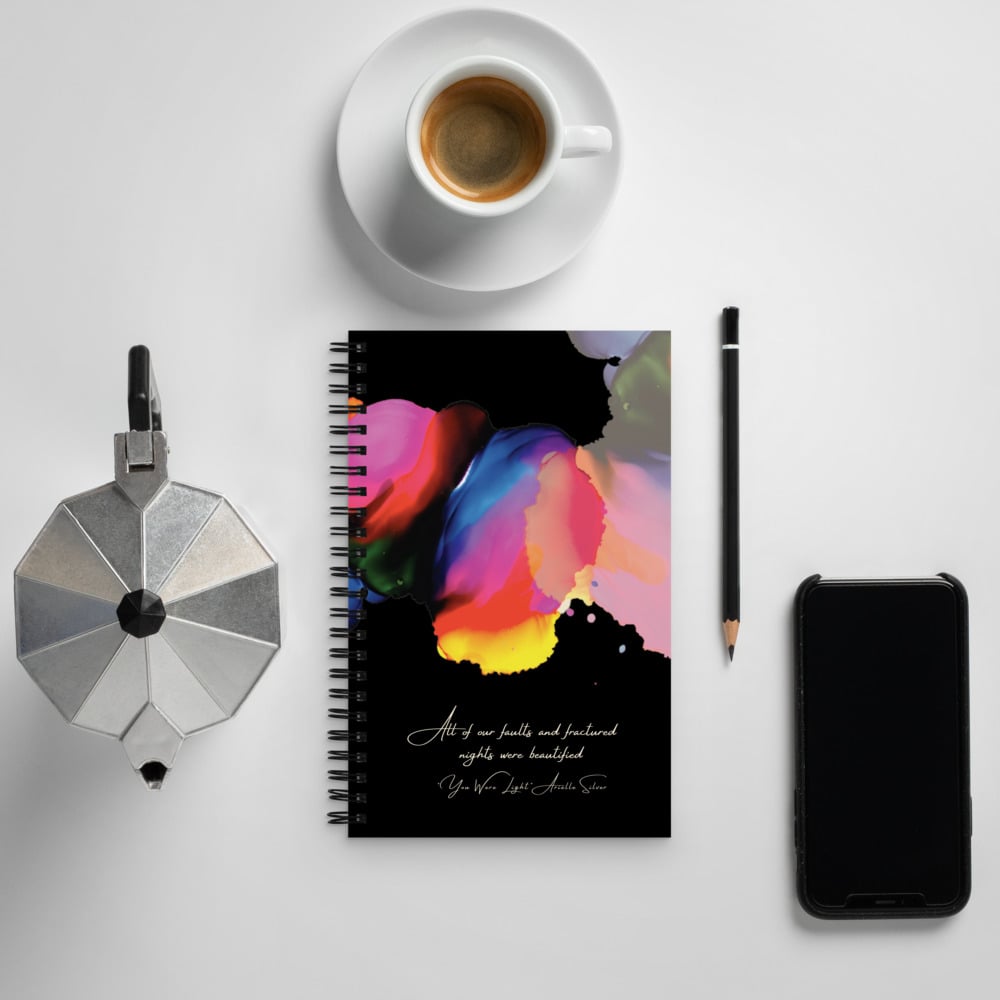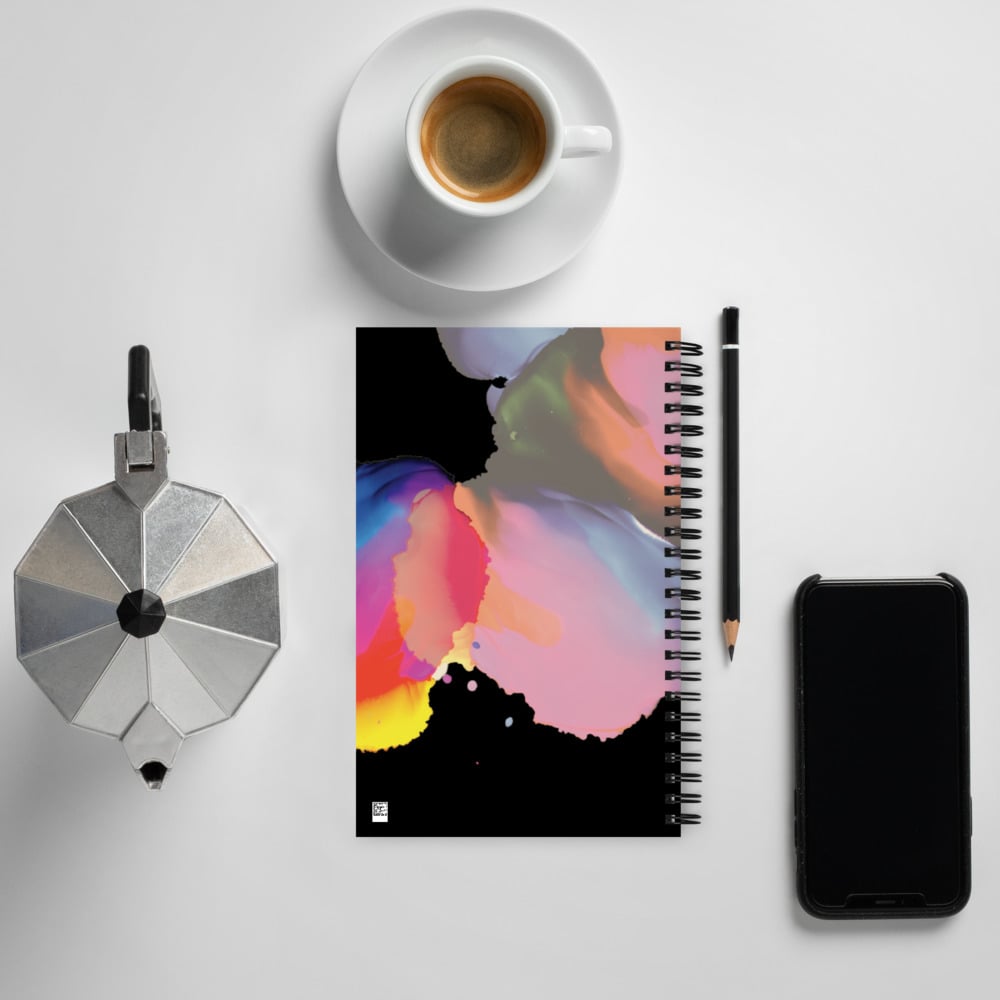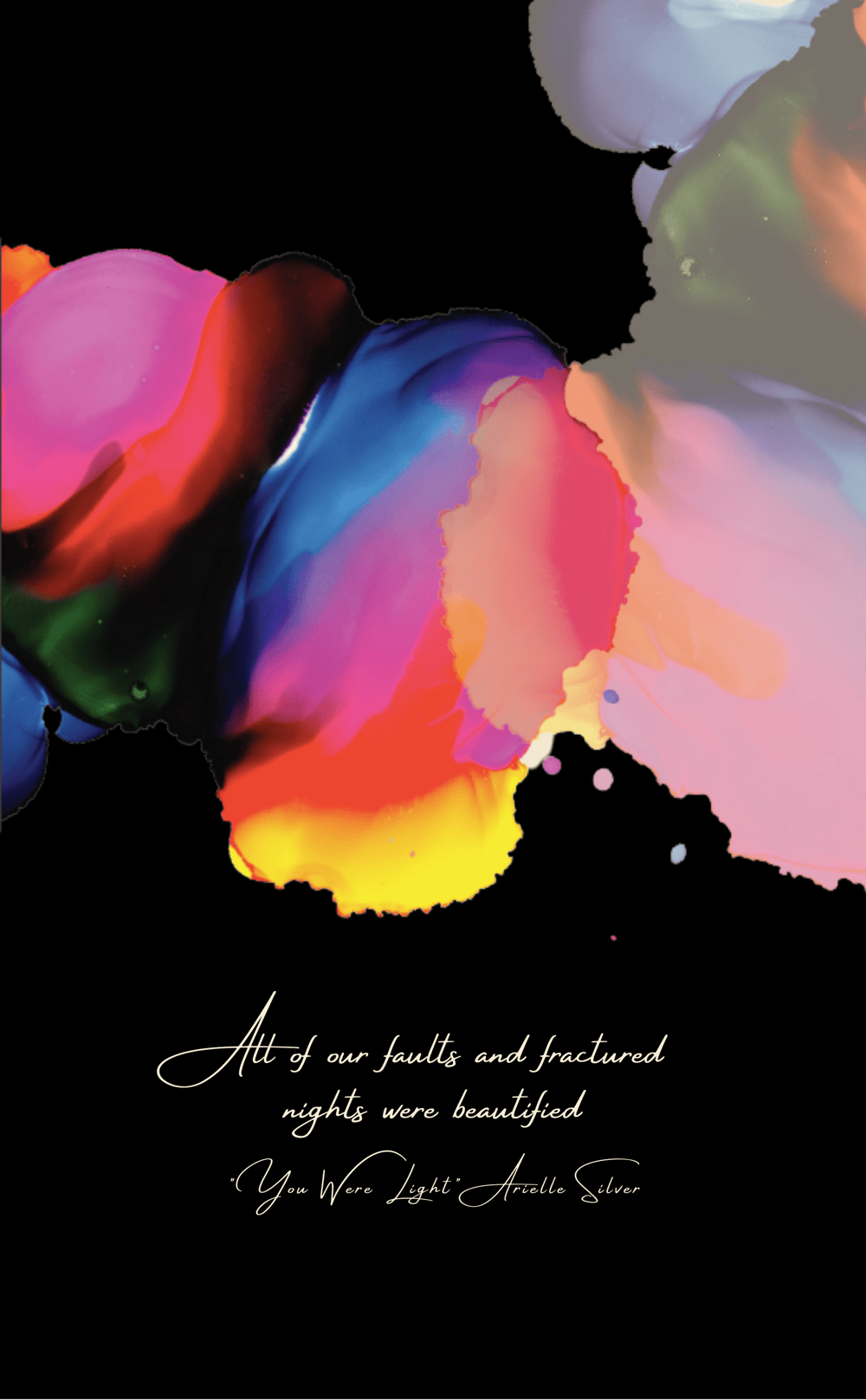 Arielle would be lost without her journal. From her morning dreams to afternoon song lyrics, her journal's been a lifelong companion. This one is a custom wire-bound notebook with soft-cover soft-touch coating, 100 dotted pages to keep you aligned but not boxed in, and at 5.25″ × 8.25″ (13 × 21 cm) it's a perfect size to carry along to catch your thoughts wherever they may come.
Front cover says, "All of our faults and fractured nights were beautified," from the song You Were Light (A Thousand Tiny Torches).